Part of the joy of yoga for me is in the process of lifelong learning and discovery. I am sometimes soothed, sometimes stirred by the "aha" moments and open questions along my journey. I am continuously grateful for what I have learned or remembered while humbled and inspired by what I do not yet know. Thanks to the ongoing support of my mentor and sangha, I continue to grow as a practitioner-teacher and my offerings reflect that over time.
I have had the opportunity to share yoga through the format of weekly hatha yoga classes, longer thematic workshops, in-depth series, and 200 hour yoga teacher training. Whatever the format, a benefit and integral part of the experience is the community that shapes it. I am now inspired to bring together these elements of ongoing study and community in the form of a group mentorship program.
Yoga has so many layers of benefits, one being coming to know yourself better than ever by observing the most subtle workings of your inner world. This can be revelatory, and may also be accompanied by feelings of consternation, vulnerability, or sadness.
The group with whom you learn and practice can offer a balm for difficult reckoning and a circle of mudita -shared joy- delighting in elevating each other's successes and well-being. Active listening to diverse perspectives and conversations with peers serve to expand horizons, clarify confusing topics, and ease the intensity of what you may confront within yourself. This need for processing in community has come to the forefront of our collective consciousness amidst the hardships and potential loneliness of the pandemic. This relational approach grows our ability to more clearly see and appreciate each other, fostering understanding of how to best offer teachings that meet people where they are.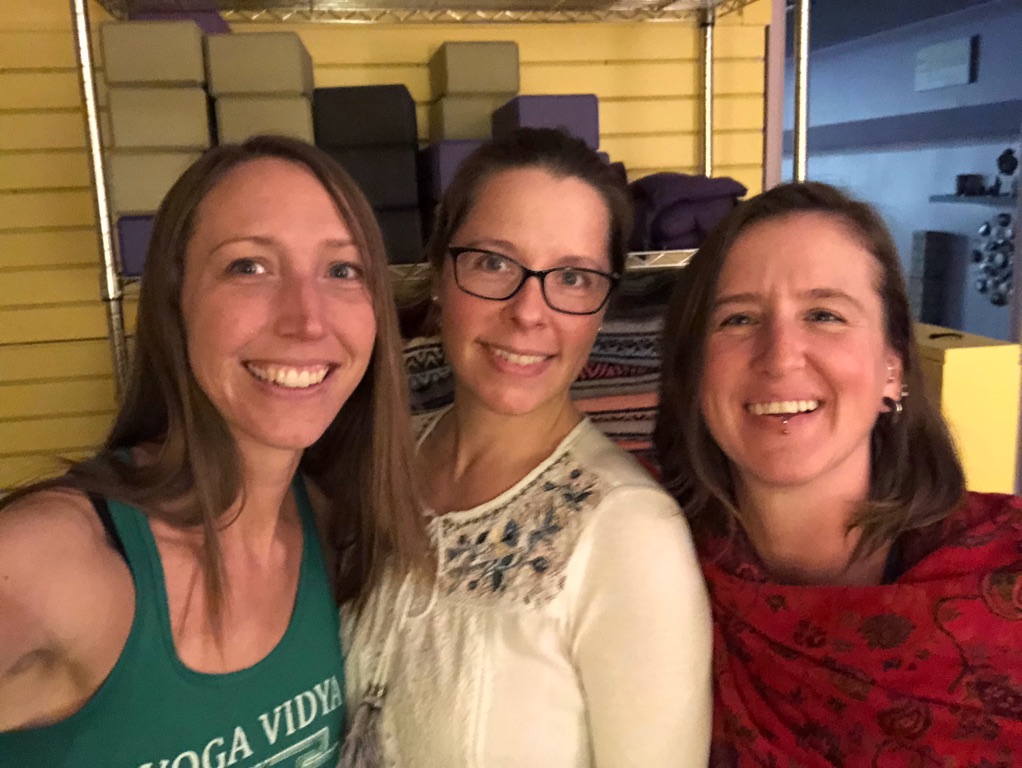 It is with all this in mind I have created Move with Maitri, a mentorship program designed to support yoga practitioners in:
Connecting with each other and sharing resources
Integrating the information received through yoga studies
Applying knowledge to personal practice, daily life and teaching settings
Expressing the teachings with confidence
Have you had the experience of leaving a training feeling so full with information and inspiration but hitting lag time before you get to put it to use? Some of what was taught may be lost or doubt may set in about how to apply the teachings. Perhaps your teaching has been on pause or changed form and the places where you practiced have closed for a period or permanently in recent years. Maybe you have delved into a topic but have lingering questions or new context you seek to place it in. You can think of Move with Maitri as an integration space designed to respond to these relatable scenarios.
Move with Maitri will offer a place to reconnect to yourself, to other practitioners, and to the teachings with regularity. You will undoubtedly come to new understanding in these sessions, but most importantly you will relish in revisiting and extracting the potency of what you already know, translating it into action to best support yourself and those you serve.
Here's what Move with Maitri looks like:
Valuing curiosity, collaboration and rest, we will begin each session with time to center and commune, and close each session with a period of relaxation. The in-between is co-created with you, the participants of this program.
Monthly group meeting in-person or via Zoom: An e-mail is sent prior to each meeting to welcome you and provide an opportunity to ask questions about the topic of the month (determined by group survey).
Resources and practice guides provided following each session
One individual check-in for each 3-month session: Need eyes on a sequence you designed? Want feedback on a workshop idea? Not sure where to go next with your personal practice? You choose the focus of the call and I will happily support!
Registration for this mentorship program will be tiered in an effort to create the opportunity to participate to as many people in varying financial situations as possible. Email me to discuss your spot in the program. Registration will be available soon.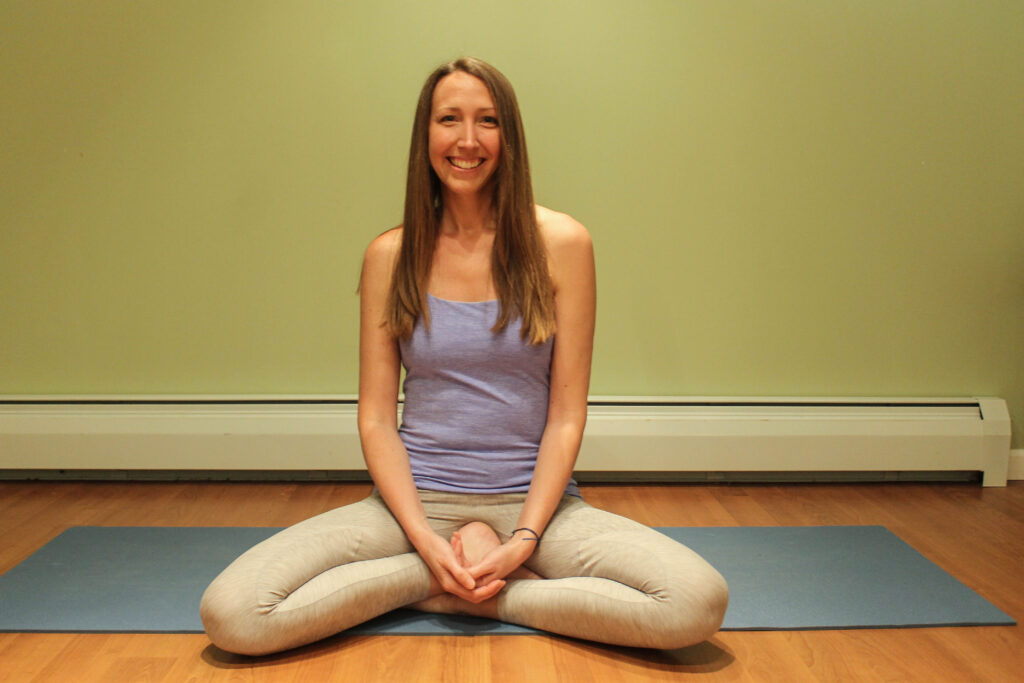 Meghan Hogan, E-RYT 500, CCC-SLP is Lead Faculty for the Yoga Vidya Teacher Training and In-Depth Studies program, a Speech-Language Pathologist supporting preschool children with disabilities and their families, a wife and mother.
Her mission in sharing yoga is to provide caregivers of all walks of life tools for self-care and stress management.