Yoga Vidya Academy In-Depth Studies & Teacher Training
Join us in creating more connection and upliftment in our hearts, homes and communities.
Our yoga teacher training and in-depth studies program is a path of personal progression and a return trip to joy!  Committed to teaching people – not just postures – the Yoga Vidya approach will provide you with tools to deeply know and care for yourself, to skillfully fulfill your roles and responsibilities in the world, and to cultivate a deep appreciation for the beauty of this life.  Upon completion of program requirements, you will receive 200hr yoga teacher certification and eligibility to register as an RYT 200 with Yoga Alliance.
Unfolding in 3 accessible modules, this offering will be shared in a Hybrid model, which means you can choose to participate via Zoom or in person. Participate in chosen modules individually or register for the full course.  Scroll down for more details
Lauren Toolin, Founder and Director of the Yoga Vidya Academy, is a Master Teacher and Yoga Therapist.  This 200+hr curriculum is by her design and stems from decades of dedicated practice and teaching experience.  Visit Lauren's website for more information: Yoga Vidya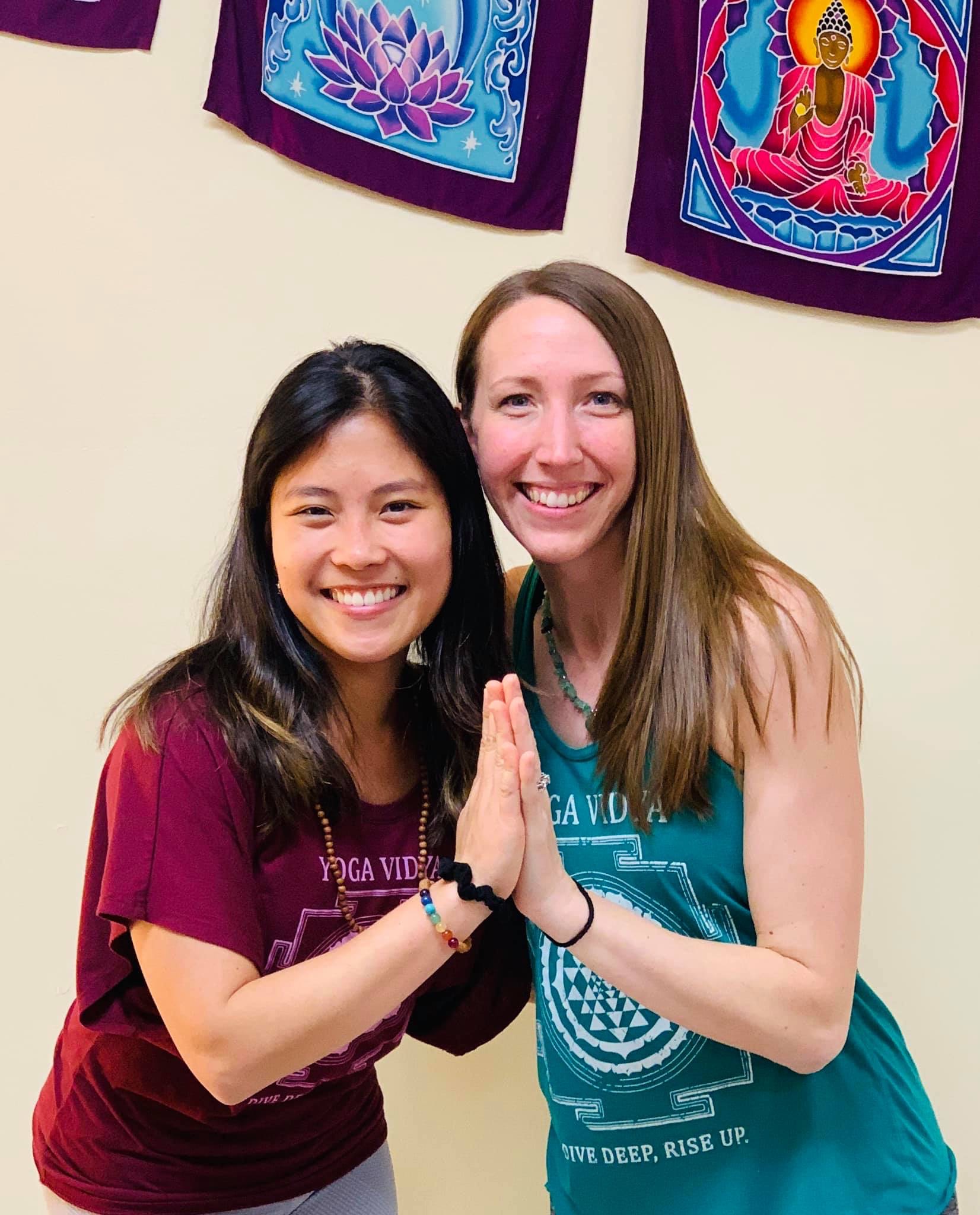 Meghan Hogan, Lead Teacher of this 200hr training, has had the pleasure of studying within the Yoga Vidya school since 2011.  She has been developing Yoga Teachers as part of the 200hr Yoga Teacher Training Program since 2014.  It is her honor to bring forward these transformational teachings.
The first module of training sets the foundation for study. Expand your understanding of yoga as an integrative wellness system and spiritual practice. 
You will learn about yoga philosophy and become established in personal practice including individualized approaches to asana, meditation, pranayama, and daily routines. 
Receive guideposts for self inquiry that lead to increased awareness, discernment and skillful action. 
Gain clarity and confidence to make the choices that support your growth. 
The second module of training takes you on a journey from the physical body to the more subtle aspects of self.
Appreciate the wealth of the physical body

Observe the facility of the thinking mind

Explore the energy body

Build discernment and connect to inner wisdom

Remember the feeling of unconditional love and objectless joy
You will learn about the nervous system, meditation, and how to restore and direct your energy.  Learn to sequence yoga practices to create desired changes, first in yourself, then as a guide for others. 
The third module is an integration space for the teachings woven throughout the first two modules.
Here you will practice and demonstrate the skills to design and lead multi-level classes in varied environments.  Communicate with clarity and compassion as you guide others toward a fuller appreciation of their own power and potential. 
There will be anatomy lessons, as they relate to yoga asana and activities of daily living. We will explore the how and why of yoga cues, incorporating inclusive language and multi-modal teaching.  There will be a strong mentorship component.
You will have all the feedback and support you need to feel confident in developing your teaching voice.  
Let's connect! I want to hear what you are looking to gain from a Yoga Teacher Training and if our program is the right fit for you.  Click Schedule A Call above to do just that!
Program Dates (Dates may be subject to change. Plenty of advanced notice will be given if so.)
September 16 & 17, October 21 & 22, November 11 & 12, December 2 & 3, 2023
January 6 & 7,  27 & 28,  February 24 & 25,  March 23 & 24,  April 20 & 21,  May  18 & 19, 2024.
Each day will run 9am-6pm with a 75 minute lunch break.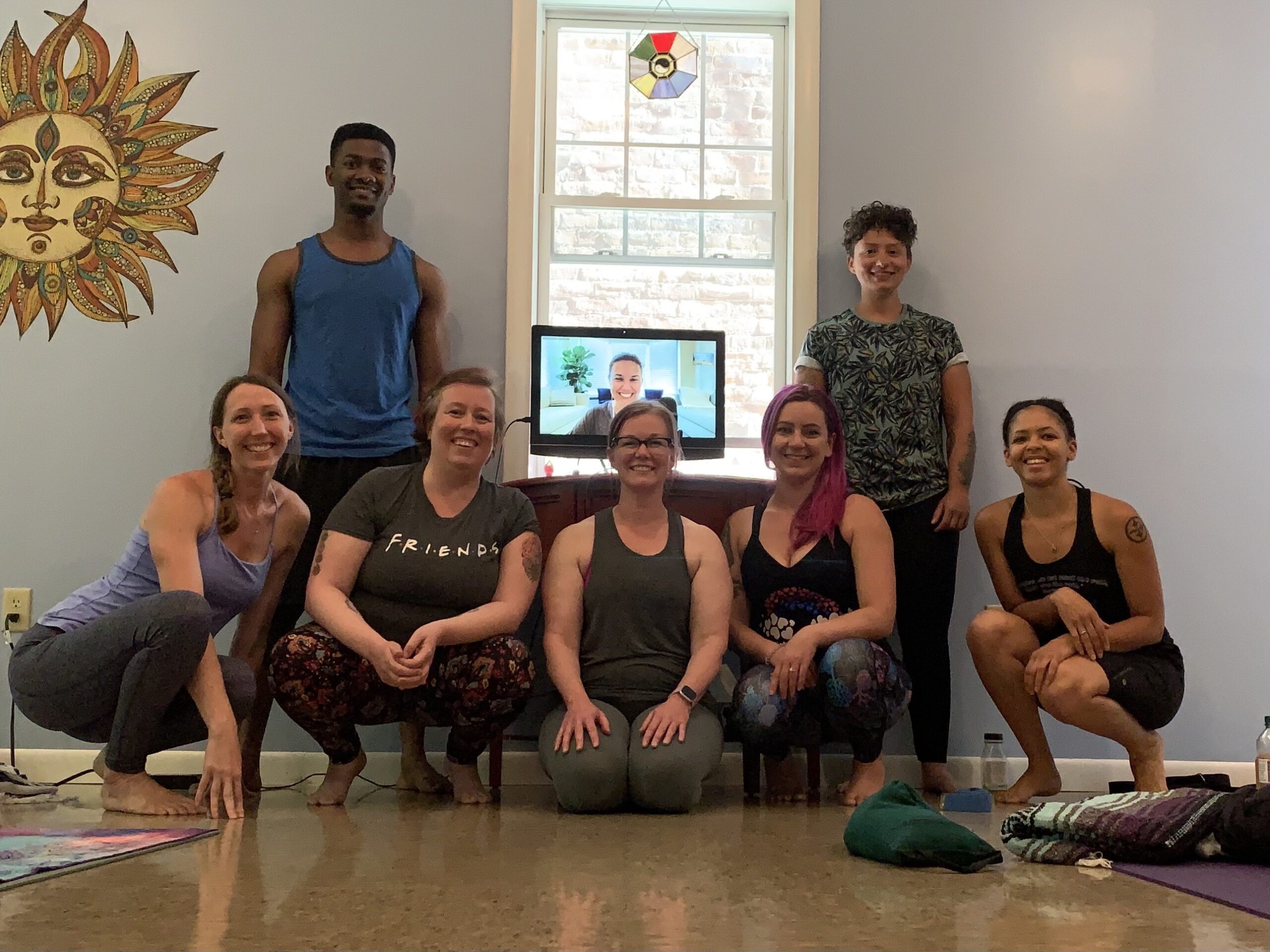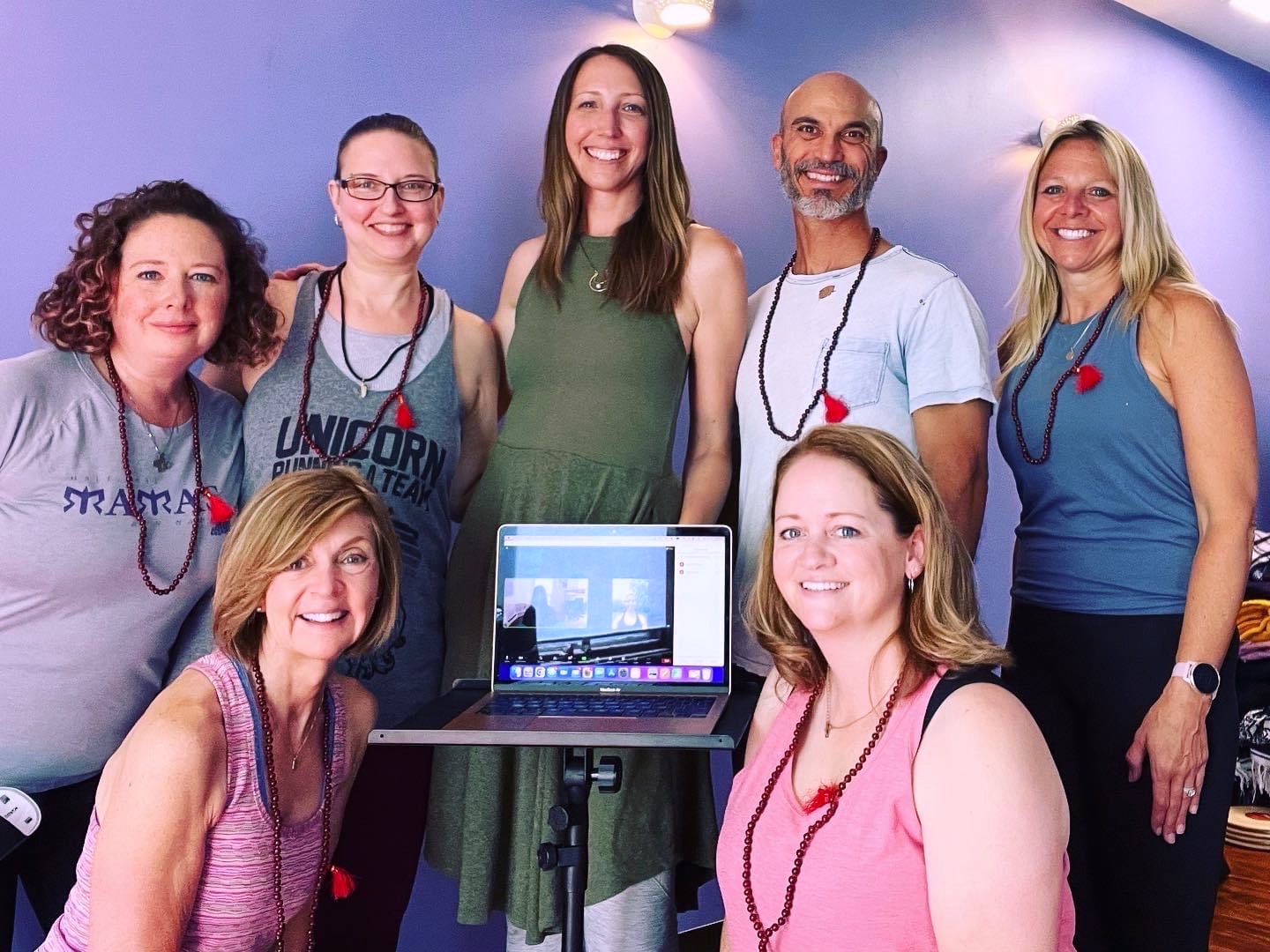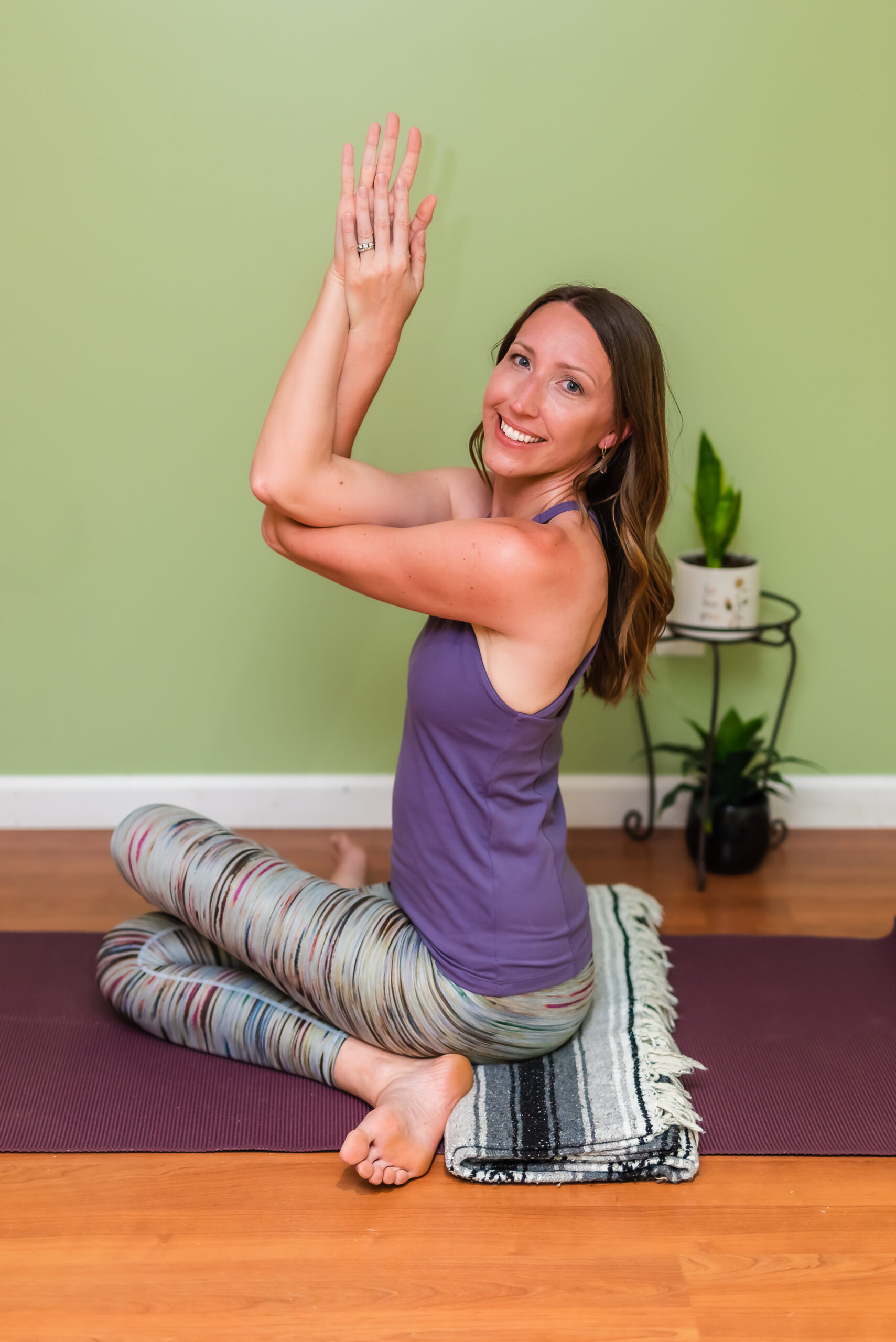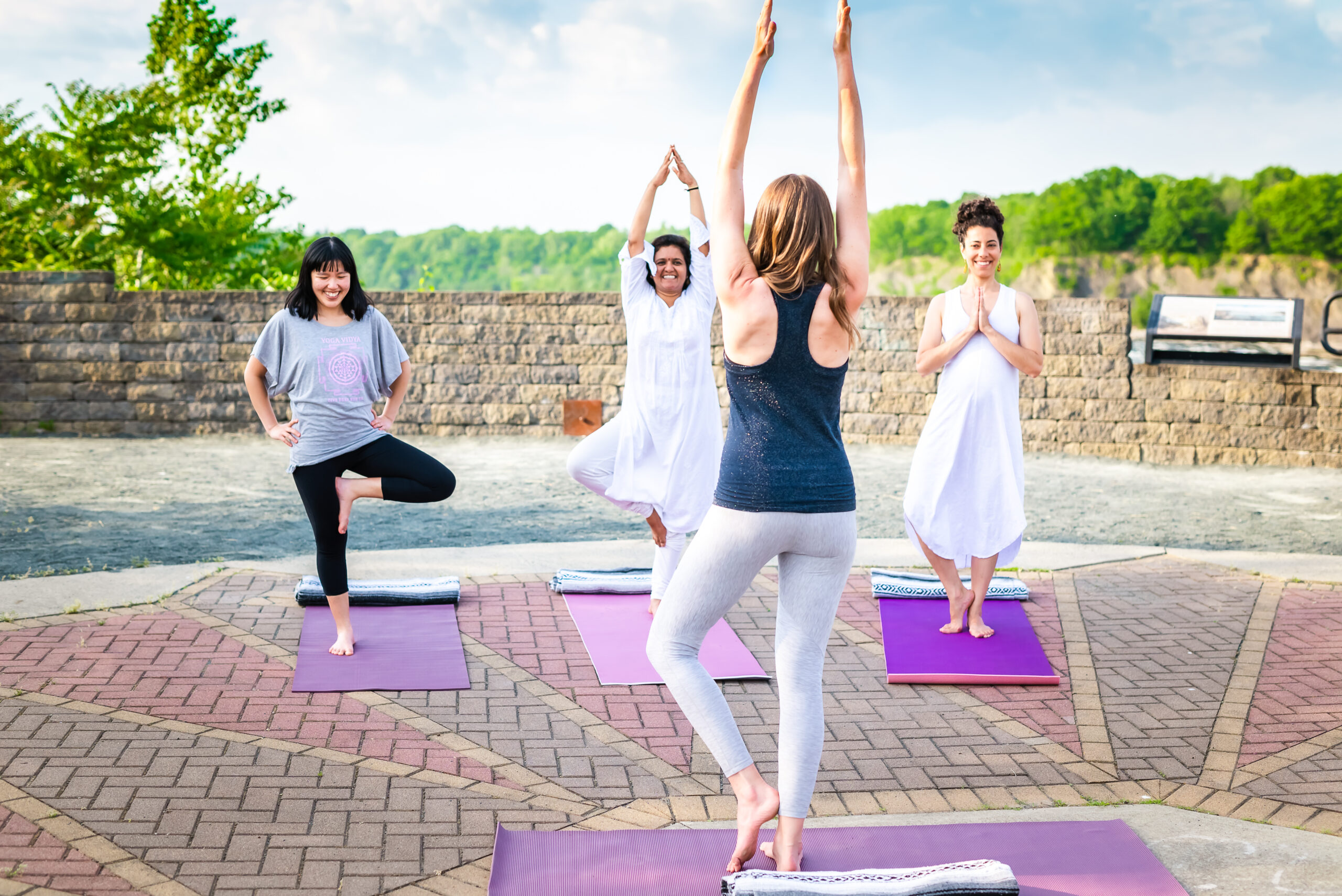 Schedule a One on One call
Schedule a call to meet Meghan and inquire into which programs may best meet your needs, interests and aspirations.
Frequently asked questions
Do you offer online yoga teacher training?
Yes.  This 200hr in-depth studies and teacher training program is offered in a hybrid format.  This means you may participate in-person or via zoom livestream.  Synchronous participation in all sessions is required.  
What style of yoga will I learn to teach?
The Yoga Vidya Academy approach can be described as hatha yoga influenced by tantra.  Classes are characterized by attention to alignment, somatic inquiry in static poses, and incorporation of dynamic flowing sequences prioritizing breath quality and awareness.   Bandha, mudra, pranayama, mantra, and meditation are incorporated.  Rather than memorizing a predetermined sequence, you will learn sequencing principles and receive a class template which you can customize to create the conditions for the outcomes you seek to address.  
What is the tuition for this program?
We have several options for tuition.
Early Registration Option: $2,850 if paid in full 60 days prior to the start date of the program.
Regular Registration Option: $3,200, remitted at least 30 days prior to the start of the program.
Payment Plan Option: Email me for details
A $700 non-refundable deposit is due immediately upon acceptance into the program, regardless of registration option.
I have a conflict on one of the scheduled dates. Are make up opportunities available?
100% attendance and completion of all assignments are requirements for certification.  That said, we acknowledge that life happens and you may not be able to foresee every conflict.  Exceptions to the attendance policy can be accommodated on an individual basis provided prior communication and a commitment on the part of the trainee to complete assigned independent study or 1:1 work with a teaching assistant.
My body feels very tight and I have never tried doing arm balances before. Will I be able to participate?
A core tenet of this offering is that "We teach people, not just postures.".  This means (in part) that we teach-and participants learn to teach-asana (posture) and movement variations in a scaffolded manner that meets each student where they are.  We are well versed in incorporating the use of props, pacing, and offering options to be responsive to individual needs within accessible group classes.
The course completely reshaped my approach to life. It taught me how to manage my body, thoughts, emotions, and relationships in ways I never expected.
I learned throughout the course that a core challenge I wanted to navigate was one of a personal nature: creating the requisite time, attention, and trust to turn inward and learn from myself.
I am a clinical social worker and was very interested in how I could connect my yoga practice to helping the people I work for. The Yoga Vidya 200hr TT provided me with an array of options to choose from when I develop a treatment plan where mental health and physical health are key for recovery.
I cannot say enough wonderful things about this program and about you as a teacher. Your knowledge and wisdom is enlightening and the support, love, and non-judgment you provide for your students is something I really relished in and appreciated.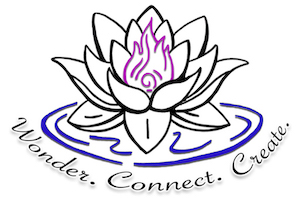 Check In Chat
One on one call with Meghan