Virtual classes offered weekly through Zoom.
Monday and Thursday 4-5pm All-Levels Hatha Yoga (Heartspace Yoga Virtual Studio)
Custom sessions tailored to your specific needs. A great way to start your journey or overcome a plateau in your practice.
Meghan Hogan, E-RYT 200, RYT 500
Meghan is an experienced registered yoga teacher based in the New York State Capital Region. 
Genuine, clear, steady-Meghan brings forth attributes cultivated through dedicated personal practice into her teaching.  Her students are empowered through compassionate individualized guidance to access and use the tools they innately possess to breathe fully, rest deeply, and move freely toward a joyful experience of Self.   Meghan's mission is to guide people home to their own hearts, trusting that cultivating this inner relationship fosters uplifted connections in homes and communities.
A perpetual student, Meghan is ever-grateful to her Teacher, Lauren Toolin, with whom she completed her 200hr and  340+hour teacher training programs.  Meghan has had the unique opportunity to serve as Teaching Assistant for Yoga Vidya's 200-hour yoga teacher training (YTT) program since 2014 and she launched her first satellite YTT as Lead Faculty of the school in 2016. 
A decade of experience in the field of Speech-Language Pathology contributes to Meghan's ability to see each student through a holistic lens and respond to their unique presentation.  Meghan's appreciation for communication is reflected in her offerings through her observant nature and respectful transmission of the teachings of yoga.
Meghan offers public classes, private sessions, workshops and 200hr teacher training. 
If you are searching for the sanctuary of yoga as a spiritual practice given by the gentle spirit and wisdom of a gifted practitioner, you will find it with Meghan.
It's a continual honor to take my seat in her class.
I had always thought of yoga as a 'stretching class' with 'a bit of strength stuff.' With her patience, kindness, and deep knowledge, Meghan inspired me to learn more about yoga, meditation, breathing…all of it.
I first met Meghan in 2014 when she was assisting a Yoga Vidya 200 teacher training. Her calm, reassuring presence, clear, direct teaching style drew me in. Since then, I have attended several of her workshops and I am always left deeply satisfied. Her integrity and knowledge of Yoga is paired with humor and love, love, love.
Meghan is the true embodiment of a yogi. She's a skilled, exacting and compassionate teacher. Meghan also exudes such calm, centeredness and kindness personally and through her teaching. What a wonderful combination both on and off the mat!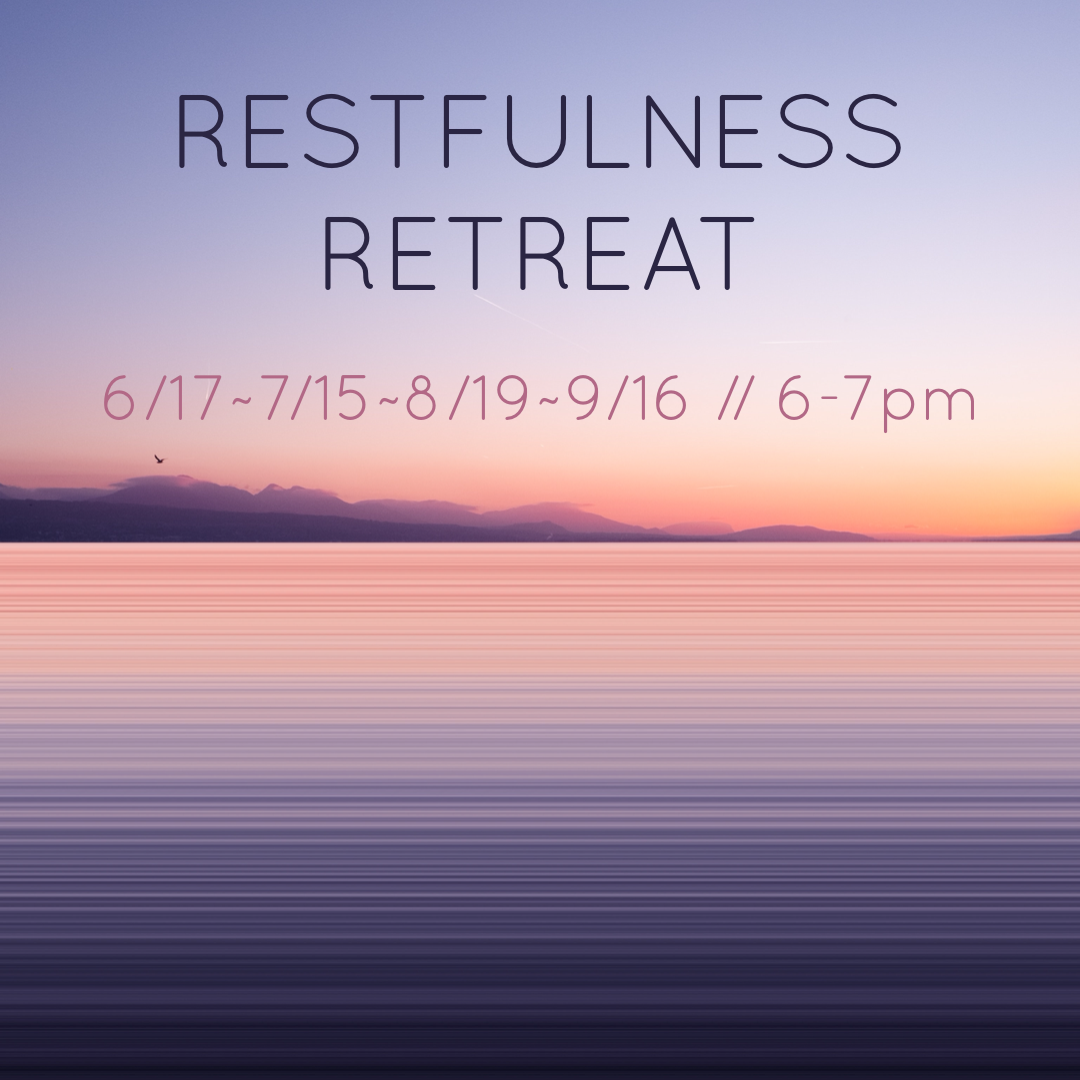 Third Thursdays in Summer
6-7pm
Join me once a month to set your intention to rest purposefully. The summer can be filled with activity. Balance that frenzy with the powerful techniques of Restorative Yoga. 
In these restorative classes you will learn to use items such as blankets, towels and pillows to support the body and promote comfort in various reclined positions. With the physical body supported, breath awareness will be explored to facilitate ease at the level of the nervous system. 
We will create the conditions to invite space in the mind and support the shift from thinking and doing to resting in being.
Full price for this series is $60. I am happy to offer a pay-what-you-can option to anyone who may be struggling and need this support. When you send your fee to my PayPal or Venmo account, I will send you your invitation to the series. 
I welcome any questions you have.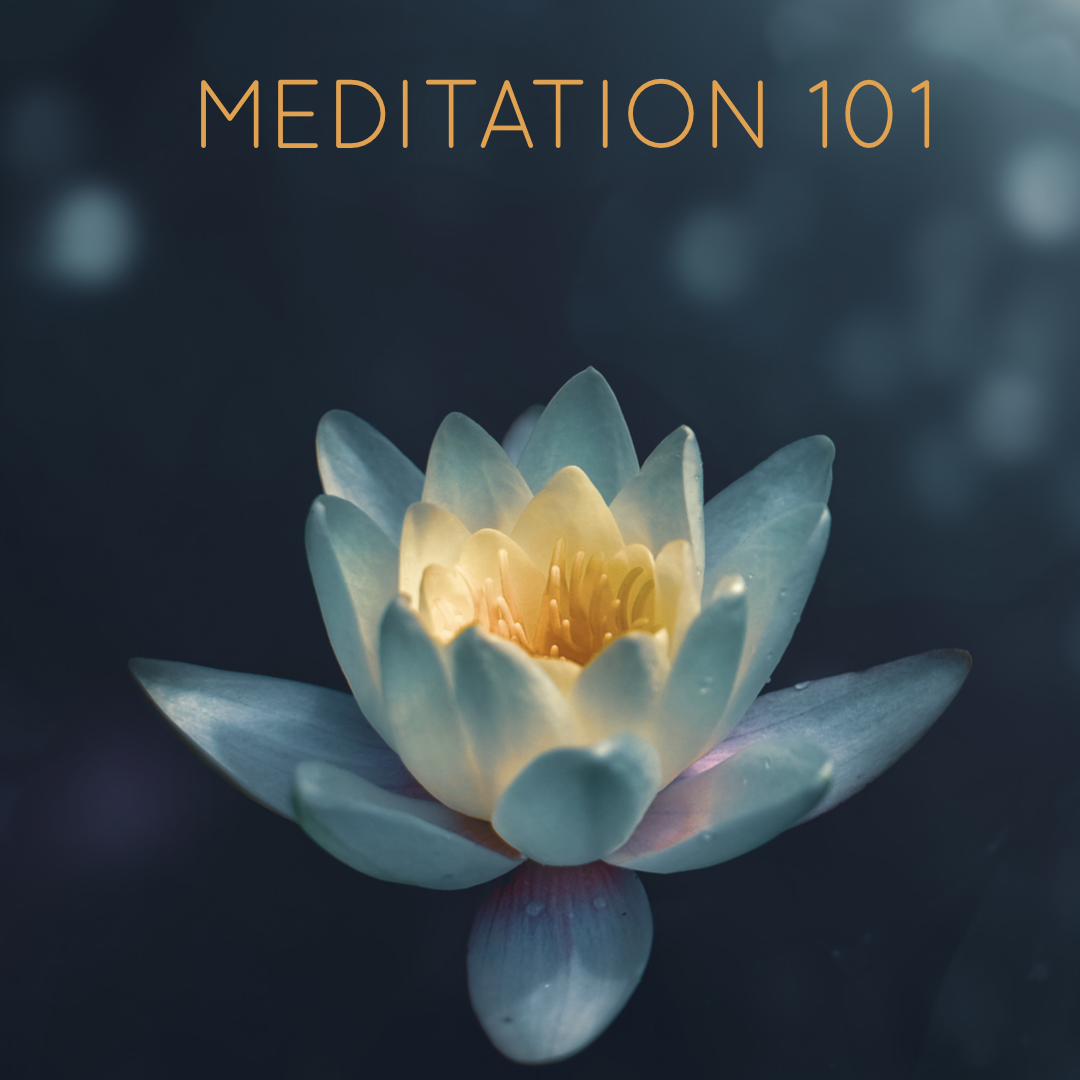 MEDITATION 101
Thursdays May 20, 27 June 3, 10
6-7:15pm
This four-week online series will provide individualized instruction describing technique, practical guidance for home practice, wisdom derived from foundational yogic texts and modern research.
Each session includes gentle movement, regulating breathing practices, guided meditation and opportunity for reflective discussion.
Explore:
Brief overview of the 8 limbs of yoga.
Breath awareness meditation
Mantra meditation
Restorative yoga and the role of the senses in meditation
Tapas: How to maintain your motivation for practicing meditation on your own.
Classes will be held online via Zoom. Cost $60 for the series.
Audio recording, supplemental reading and practical tips for home practice provided between sessions.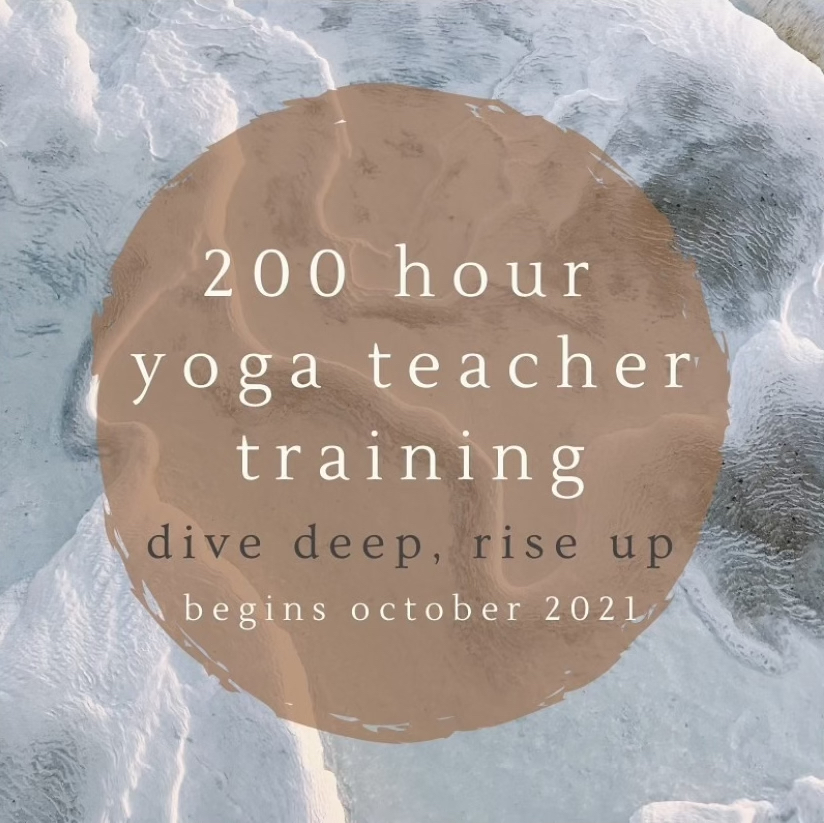 Yoga Vidya Academy
200hr In-Depth Studies
15th Year Kicks off October 2021!
Hybrid format
This 6-month yoga teacher training and in-depth studies program is a path of personal progression and a return trip to joy!  Committed to teaching people – not just postures – the Yoga Vidya approach will provide you with tools to deeply know and care for yourself, to skillfully fulfill your roles and responsibilities in the world, and to cultivate a deep appreciation for the beauty of this life.  Upon completion of program requirements, you will receive 200hr yoga teacher certification and eligibility to register as an RYT 200 with Yoga Alliance.
I am offering two Informational Sessions with a Free Yoga class to anyone interested in this program and who wants more details.
Monday June 7th
6 – 7:30pm
Saturday July 24th
9:30 – 10:45am
Click below to email me and reserve your spot!