Yoga Fundamentals
IN PERSON YOGA CLASS
We'll explore:
Asana: posture variations to build steadiness and ease
Pranayama: breath and awareness direction to manage your vital energy
Meditation: quell the ripples in the mind, concentrate, remember your essence
Wind down your Monday in a peaceful place and set yourself up well for the week ahead.
Event Timing: Mondays in May   6-7pm  
BRING A FRIEND FOR FREE 5/8
Event Address: 500 Federal St. 5th floor
Please bring: a yoga mat
Mondays & Thursdays 4 – 5pm livestream via Zoom. Recordings of each class and archived class library included.
We'll explore:
Asana: posture variations to build steadiness and ease
Pranayama: breath and awareness direction to manage your vital energy
Meditation: quell the ripples in the mind, concentrate, remember your essence
Wind down your Monday in a peaceful place and set yourself up well for the week ahead.
Event Timing: Mondays in May   6-7pm  
BRING A FRIEND FOR FREE 5/8
Event Address: 500 Federal St. 5th floor
Please bring: a yoga mat
A topic or focal point will be introduced along with breathing technique, movement variations, relaxation and meditation. Expect a combination of static poses and dynamic flows to experience at the pace of your own breath. Meghan will offer pose variations and options so you can choose the movements that meet your needs on a given day. Communication between sessions is welcomed to better individualize your experience.
Meghan's classes have exceeded my hopes for finding grounding and growth in practicing yoga online. Her warm welcome, calm demeanor, and steady focus offer a sense of community even among a group that I have never met in person.
Just wanted to let you know how incredible Monday's 4pm class was –  I wish I had a recording of it so I could do it over and over again! The twists and the shoulder opening were so helpful, with all the work I do at the computer all day.
I took Meghan's Breathing Easy class to get a better handle on stress – to recognize how it manifests for me, and then do something about it. This class gave me those skills. One particular technique that I learned and use often – and have also included in my meditation practice – is a calming and settling Asamavritti breath. 
Stress Relief Program 
How we breathe affects how we move, think and feel; how we manage stress, and ultimately our overall health and well being. Through breath awareness and specific breathing techniques, we can both prepare to meet intensity and embrace the challenges that accompany growth as well as create the conditions for greater mental and physical ease. 
 We will use journaling, breathwork, movement and meditation to cultivate deep listening to attune to our own breath, body, and inner knowing. We'll talk stressors and stress response and build/recall skills for noticing and responding to each.  
For folks who have taken meditation 101 and/or those who are interested in experiencing the power of prana-vital energy.  Learn to use meditation as a tool for collecting, directing, restoring and utilizing this most precious resource!
Audio recording, writing and practice prompts provided between sessions.
Explore:
Brief overview of the 5 prana vayus

Subtle body awareness and breath

Pranayama and the nervous system

Meditation and mudra for grounding, receptivity, integration, expression, and coordination.
Please join me for an intentional pause.
With the physical body supported, breath awareness will be explored to facilitate ease at the level of the nervous system. We will create the conditions to invite space in the mind and support the shift from thinking and doing to resting in being.
I came to this class having already been practicing daily meditation on my own, but with a desire to learn more about the traditions and techniques of yogic meditation in order to expand and deepen my practice.  Meghan's diverse offerings, including texts, videos, and—most importantly—personal guidance helped me to understand more about meditation and gave me quite a number of new paths to explore in my practice.  I found myself already wanting to take a meditation 102 class!
This series will provide individualized instruction describing technique, practical guidance for home practice, wisdom derived from foundational yogic texts and modern research.
Learn gentle movement, regulating breathing practices, be guided in meditation. Meditation 101 is for those new to meditation and anyone interested in refreshing their practice.
Explore:
Brief overview of the 8 limbs of yoga.
Breath awareness meditation
Mantra meditation
Restorative yoga and the role of the senses in meditation
Tapas: How to maintain your motivation for practicing meditation on your own
Yoga Vidya Academy In-Depth Studies & Teacher Training
This program is full of resources, techniques, space and timeless teachings to support you on the journey from caring for and appreciating your physical body and mind to resting in Joy, near to your soul.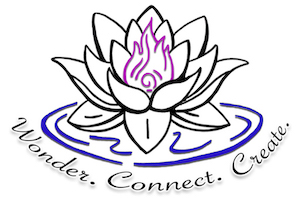 Check In Chat
One on one call with Meghan