Community  |  Resources  |  Consulting
Welcome to Move with Maitri, a GROUP MENTORSHIP PROGRAM FOR YOGA TEACHERS! This program was born of a love of yoga, a commitment to lifelong learning and a desire to meet the need for ongoing support to integrate and share the transformational teachings of yoga with confidence and purpose.
Have you had the experience of leaving a training feeling so full with information and inspiration but hitting lag time before you get to put it to use?   Some of what was taught may be lost or doubt may set in about how to apply the teachings.  Perhaps your teaching has been on pause or changed form in recent years.  Maybe you have delved into a topic but have lingering questions or new context you seek to place it in. 
You can think of Move with Maitri as an integration space designed to respond to these relatable scenarios.  
Our mentorship meetups offer a place to reconnect to yourself, to other practitioners, and to the teachings with regularity. You will undoubtedly come to new understanding in these sessions, but most importantly you will relish in revisiting and extracting the potency of what you already know, translating it into action to best support yourself and those you serve.
This program qualifies for 6 CE credits for those registered with the Yoga Alliance.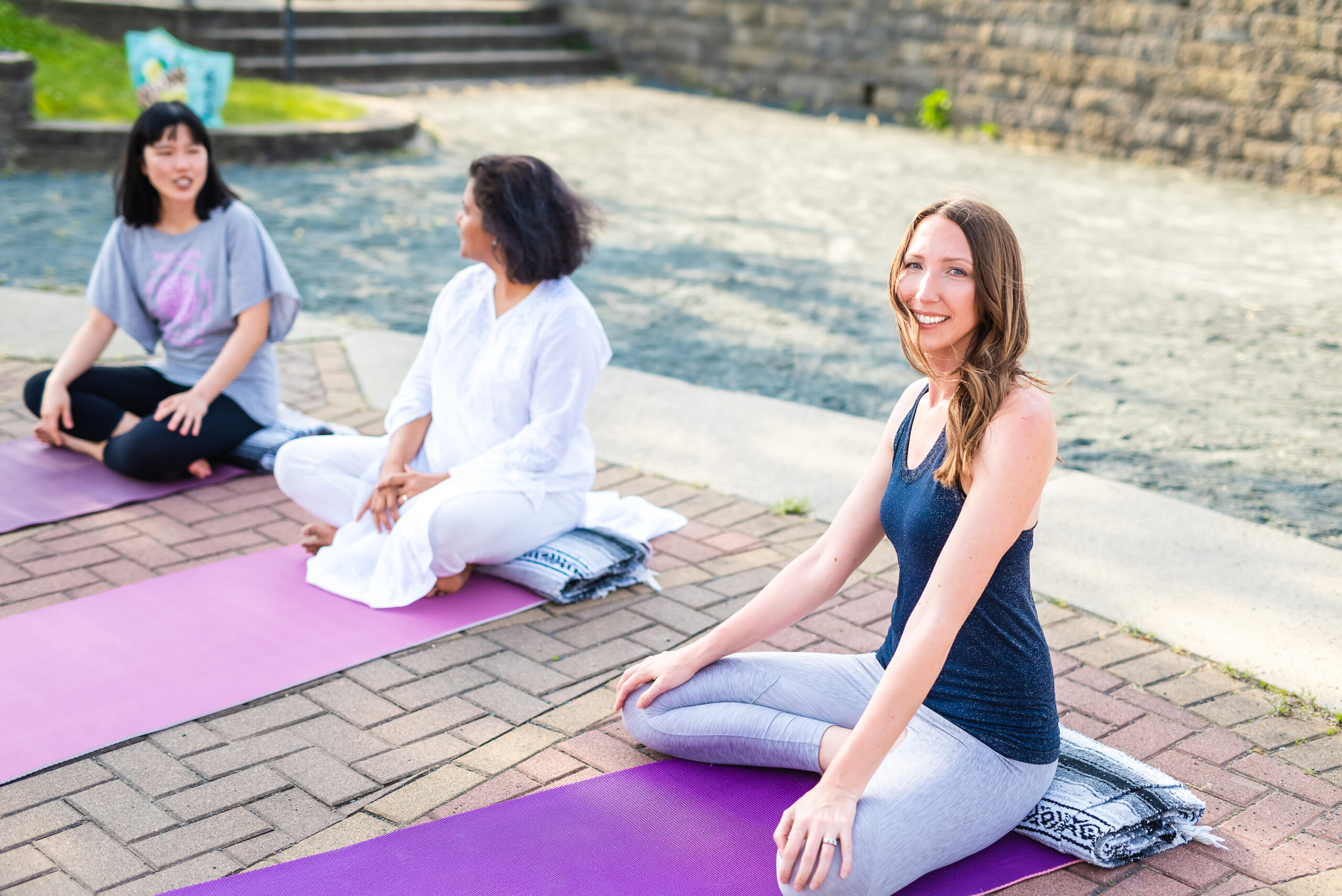 Each session runs for 3 months. We meet on the 2nd Tuesday of every month from 5:30 – 7:30 pm EST in person or via Zoom.
The dates for the upcoming session are:  Tuesday August 8th, September 12th, & October 10th, 2023.
Two of the greatest resources a teacher has are personal practice and sangha.  As such, practice and community are woven into the fabric of this offering.  Valuing curiosity, collaboration and rest, we begin each session with time to center and commune and close each session with a guided practice.
The in-between is co-created with the participants of this program.
Each meetup is themed around a topic, technique or skill set determined by the group.  This is a supportive place to ask questions, present challenges, share your experiences, course correct, and shine as you glean new insights.  
Some sample topics from past sessions include: addressing individual needs in a group class, self study and the role of a teacher, conscious communication, class sequencing for specific focal points.
Three group meetups including guided practice, q&a and reflective discussion. 
One 1:1 consulting call with your mentor per 3-month session. 
Need eyes on a sequence you designed?  Want feedback on a workshop idea?  Not sure where to go next with your personal practice?  You choose the focus of the call and we will happily support!
A detailed resource folder monthly with articles, webinars, class sequences and audio recordings of techniques curated to reinforce and expand upon the monthly topic.
These resources are provided to you to utilize in your own time; there are no homework assignements or deadlines to meet.
You may opt-in to ongoing communications with your cohort for cohesion, support and inspiration between sessions.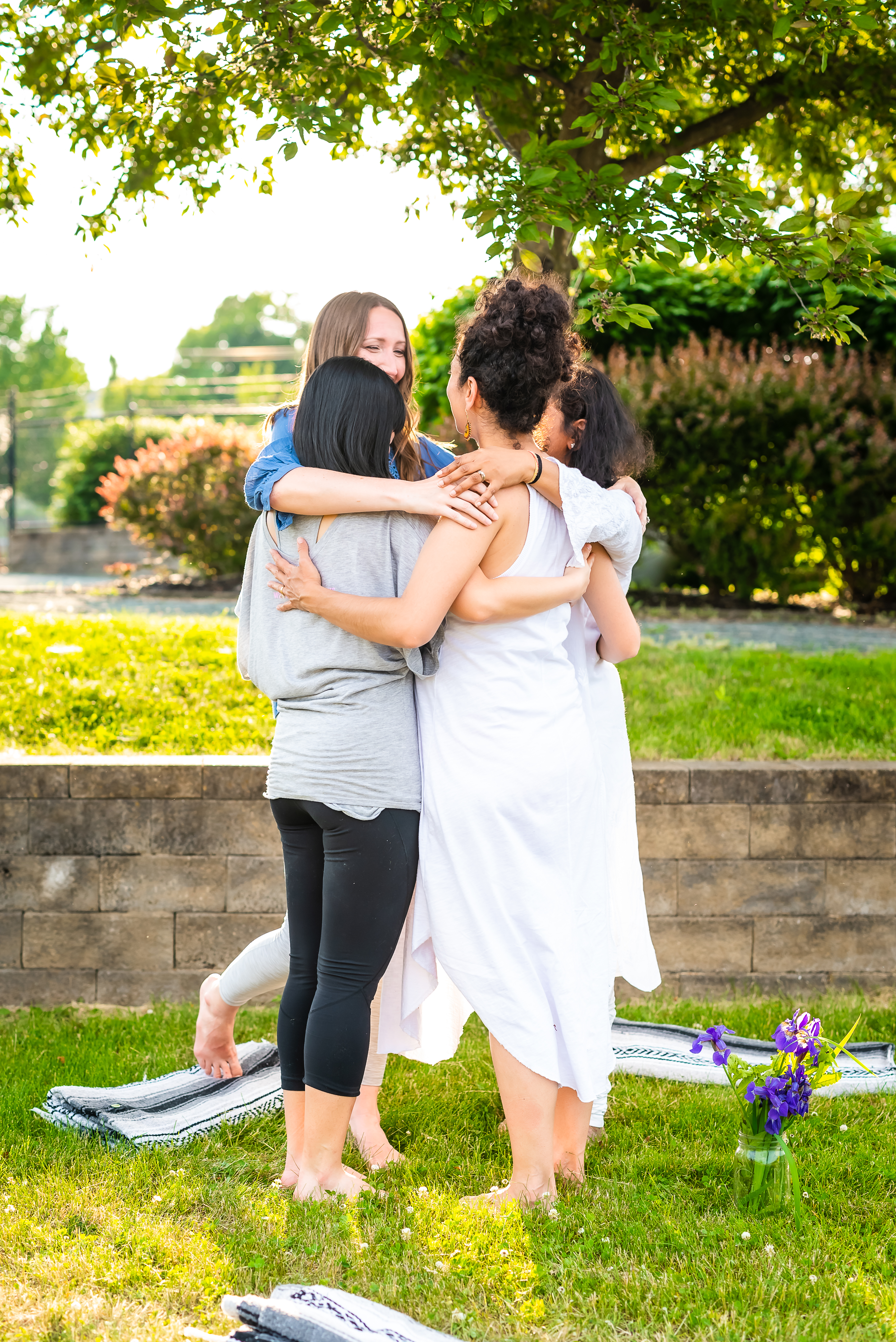 The Community Rate is available to those struggling to meet basic needs. *Please email if you require a different rate so we can work together on a plan for your participation.
The Baseline Rate covers your enrollment for a 3 month session. 
The Sustainer Rate covers your enrollment for a 3 month session and helps support financial accessability for other participants.